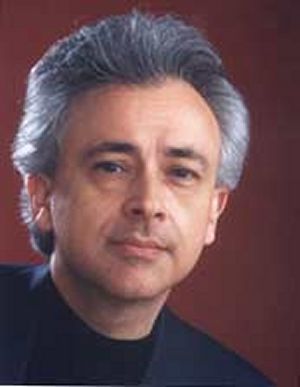 Medical School
MD, University of Lisbon Medical School, Portugal
Doctorate, University of Lisbon, Portugal
Internship and Residency
Rotating Internship, University Hospital, Lisbon, Portugal
(Neurology), University Hospital, Lisbon, Portugal
Fellowship
Research Fellowship, Aphasia Research Center, Boston
Honors and Awards
The Arnold Pfeffer Prize, 2002
Reenpaa Prize in Neuroscience, Finland, 2000
Prix Plasticité Neuronale, Ipsen Foundation, 1997
Elected to American Academy of Arts and Sciences, 1997
Elected to Neurosciences Research Program, 1997
Elected to the National Academy of Sciences' Institute of Medicine, 1995.
Golden Brain Award, 1995.
Order of Santiago da Espada (Grand Oficial), 1995.
Elected to the European Academy of Arts and Sciences, 1993.
Pessoa Prize, 1992.
Elected to the Royal Academy of Medicine of Belgium, 1991.
William Beaumont Prize from the American Medical Association, 1990.
Professional Activities/Editorial Boards
Planning Subcommittee, National Advisory Neurological Disorders and Stroke Council (1994-1998)
Board Editor, Learning and Memory (Cold Spring Harbor Laboratory); Journal of Neuroscience; Transactions of the Royal Society; Consciousness and Cognition; Neuroscience News; The Neuroscientist; Learning and Memory; Human Brain Mapping; European Neurology; Cognitive Brain Research; Cerebral Cortex; Brain and Cognition; Brain and Behavioral Sciences
Research Interests
The neurobiology of the mind, specifically the understanding of the neural systems which subserve memory, language, emotion, and decision-making.
Clinical Interests
Disorders of behavior and cognition
Movement disorders
Recent Publications
Damasio AR: Fundamental Feelings. Nature 413:781, 2001.
Damasio AR: The Feeling of What Happens: Body and Emotion in the Making of Consciousness, Harcourt Brace, New York, 1999, 2000.
Damasio AR, Grabowski TJ, Bechara A, Damasio H, Ponto LLB, Parvizi J, Hichwa RD: Subcortical and cortical brain activity during the feeling of self-generated emotions. Nature Neuroscience, 3:1049-1056, 2000.
Damasio AR: Descartes' Error: Emotion, Reason and the Human Brain, Grosset/Putnam, New York, 1994; (hardcover); Hayrer Collins, New York, 1995; (paperback).
Bechara A, Damasio H, Tranel D, Damasio AR: Deciding advantageously before knowing the advantageous strategy. Science, 275:1293-1294, 1997.
Address
Office location: 2151-A-1 RCP
Phone: 319-356-4296
Fax: 319-353-6277
E-mail:
antonio-damasio@uiowa.edu